These organizations trust us:
FAS Research, with 25+ years of experience, uniquely blends network mapping, artificial intelligence, and philosophical insight to empower clients to effectively engage key stakeholders, forge alliances, and shape their operational environments

.
Mission
We create maps of reality to enhance our clients' situational awareness and agency in intricate strategic landscapes.
Vision
We aim to enhance multi-stakeholder coordination, facilitating effective responses to poly-crisis challenges.
Promise
Seasoned with consulting experience, we ensure both scientific rigor and results attuned to operational realities.
Harald Katzmair, Founder and Director of FAS Research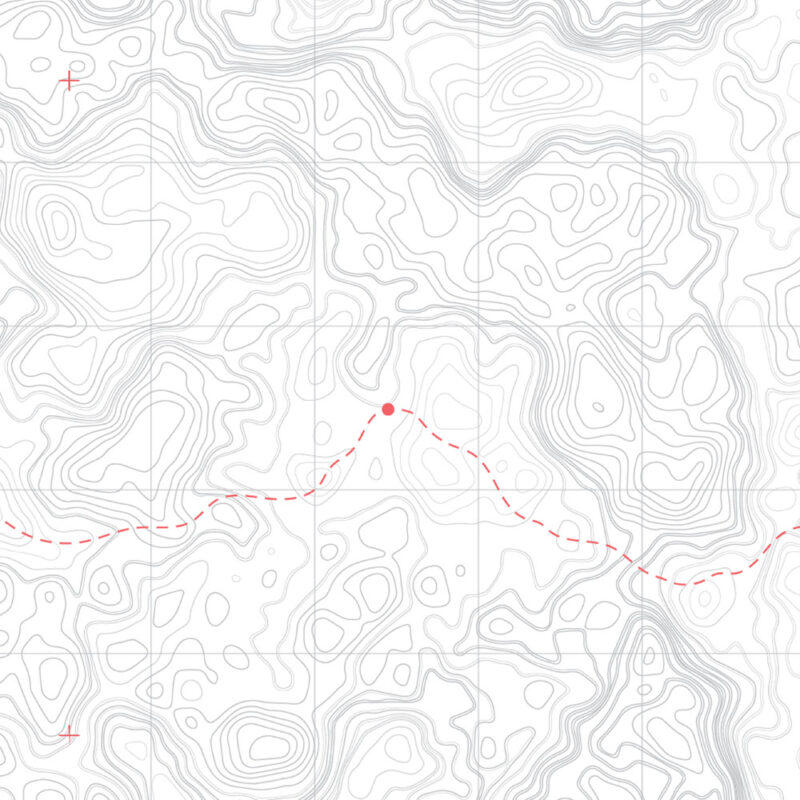 Network Mapping
Using AI and network analysis, we identify key stakeholders and topics from vast information sources.
Systems Mapping
Our Situation R® platform enables advanced systems analysis, revealing leverage & tipping points.
Meta Mapping
Leveraging our strong foundation in science and philosophy, we create meta-models for unconventional tactics.
Our AI-driven network mappings reveal power dynamics, advising clients on strengths & opportunities in strategic contexts.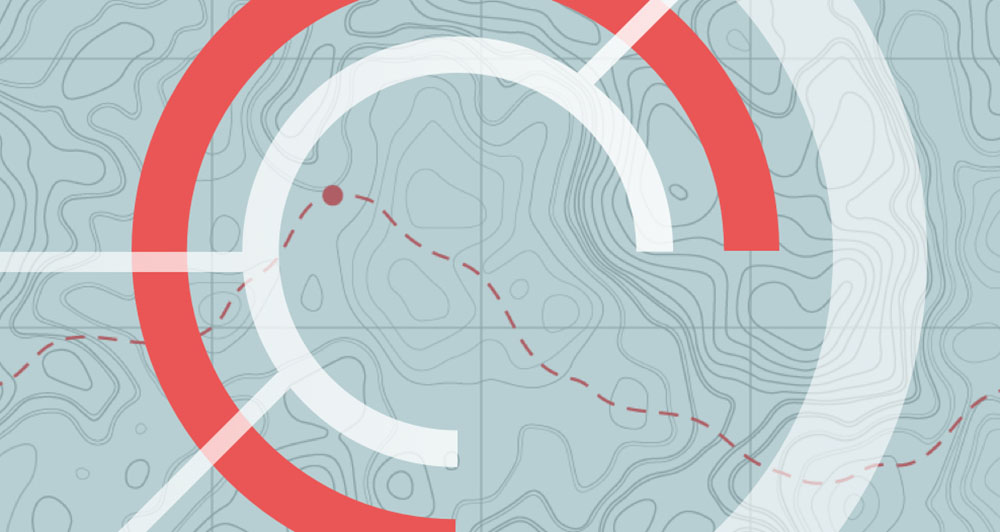 Grounded in Reality
Our analyses blend scientific rigor with deep policy advisory and business consulting experience.
Deep Data
Our network maps are evaluated by stakeholders' critical experience, guaranteeing unique data quality.
AI Infused
Our FAS Research GPT positions our network mappings at the forefront of the AI revolution.
Situation R® offers leaders an AI-driven platform designed for collaborative strategy development & decision-making.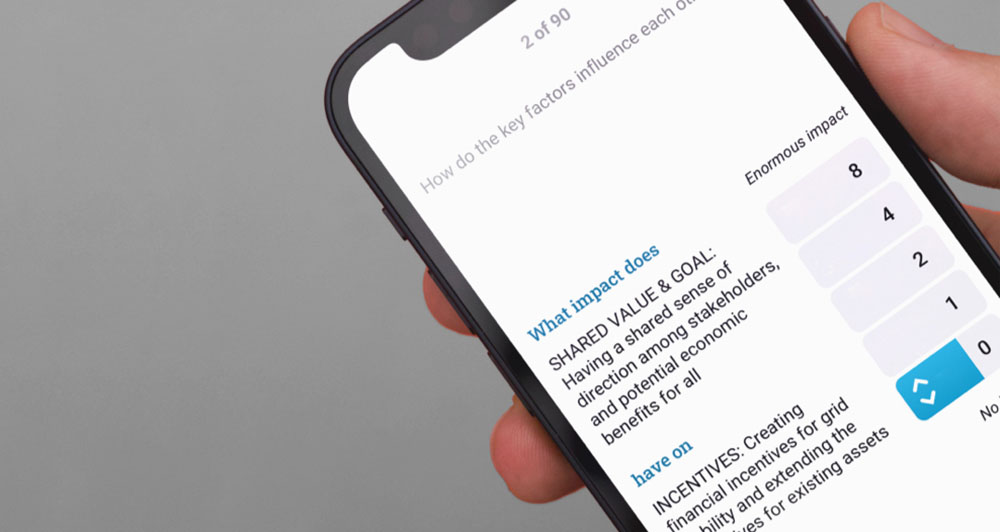 Swift
SituationR®  delivers strategic results in half-day sprints, which would take months in other settings.
Robust
SituationR®  is designed not to get lost in details but to always keep an eye on the big picture.
Collaborative
Situation R® enables a participatory process, overcoming rigid hierarchies in a safe setting.
Harald Katzmair, leading FAS Research, unites science, philosophy, and global consulting for fresh insights into how things are connected, our history, and strategies for the future.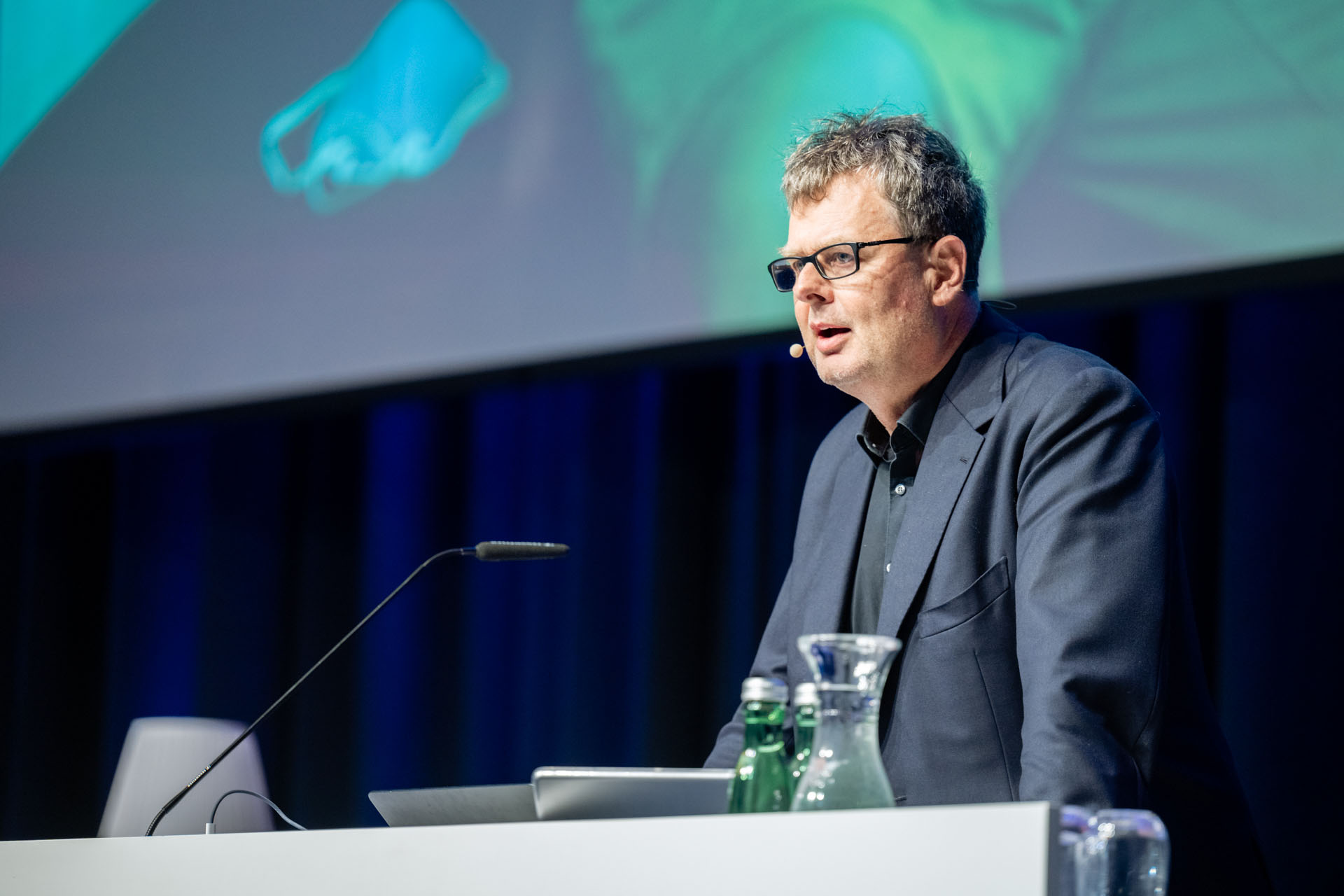 Age of Poly-Crisis
Katzmair's lectures cover topics like power, influence, resilience, health, geopolitics, energy, AI, democracy, and leading through complex, disruptive times.
Big Picture View
Katzmair employs vivid imagery to explain holistic understanding of complex topics. He emphasizes addressing root causes over merely fighting symptoms.
Networks & Resilience
For over 25 years, Katzmair's lectures have highlighted how networks foster resilience and provide strength and agility in disruptive times.
Origin
Founded in 1995 as a University of Vienna spin-off, FAS Research is a key player in applied systems analysis and network consulting.
Global Outlook
Since 2005, our Silicon Valley venture has broadened our global perspective and enhanced our resilience.
Cross-Industry Expertise
Our expertise spans sectors like pharmaceuticals, energy, environment, politics, and social change.
Ongoing Innovation
Our most recent development SituationR® reflects our commitment to evolving technology, focusing on situational analysis and coordination tools for decision-makers.
Next chapter: Artificial Intelligence
Today, the rapid evolution of AI inspires us to develop new categories of products & services, supporting clients in a landscape of increasing uncertainties and systemic risks.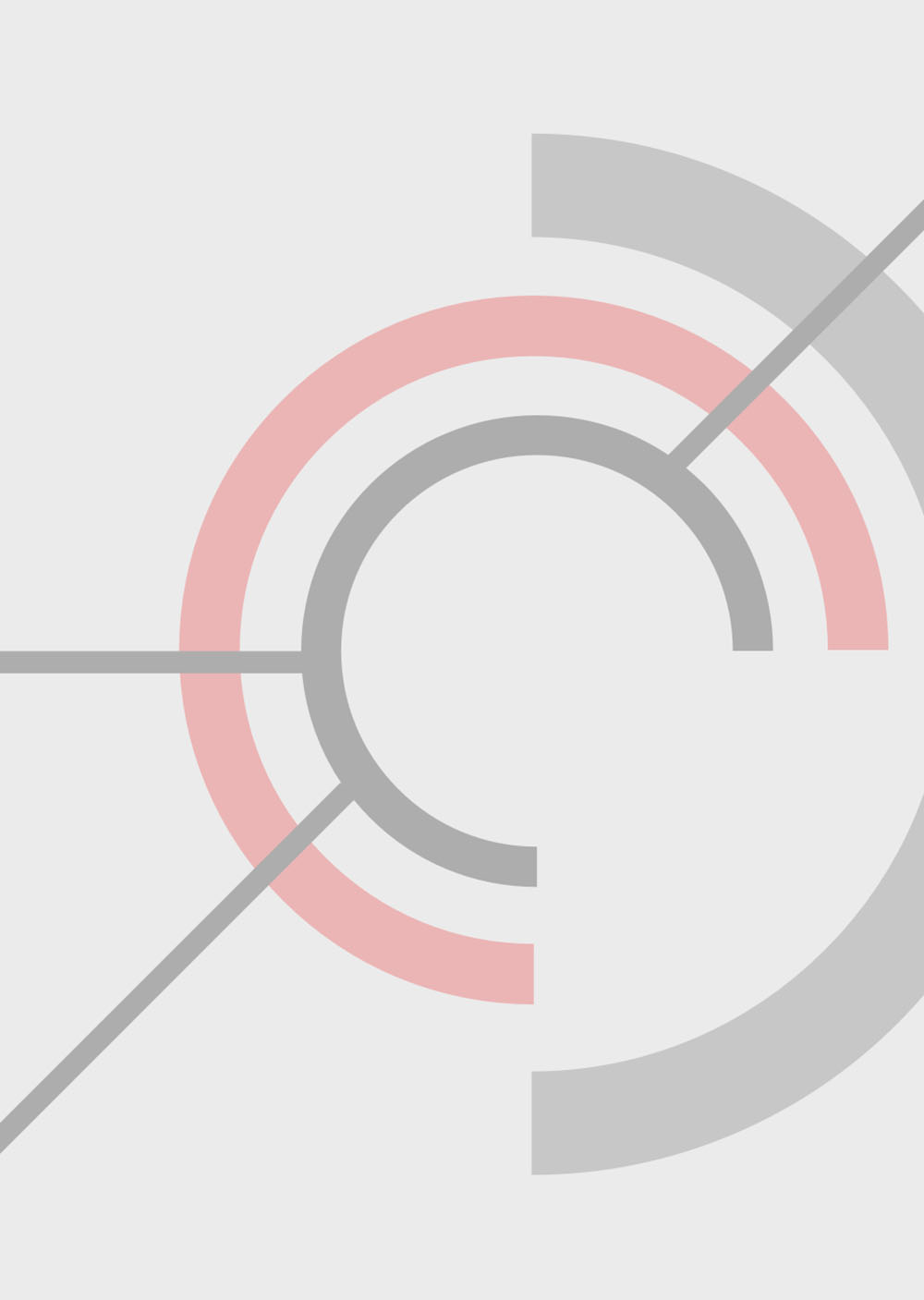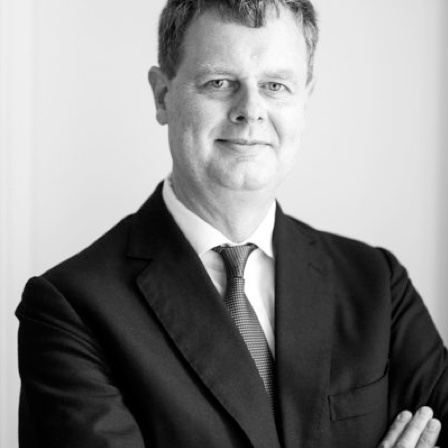 Background
Harald Katzmair is a devoted universalist with a rich academic foundation in economics, sociology, and philosophy. His renowned expertise in applied network science, resilience theory, and new leadership has markedly influenced the realm of strategy consulting. Harald's distinct approach in these fields demonstrates a unique blend of deep theoretical understanding and a profound sense for the ambiguities and frictions of real world operations.
Contributions
Harald advises global firms, philanthropies, and interest groups, tackling complex stakeholder relations, technological, environmental, and societal challenges. His expertise in fostering resilience and coherence is sought after in both organizational and individual leadership contexts. His contributions span numerous international projects, academia, and he is a regular speaker at various events.
Passions
Beyond his professional life, Harald is a father of two with a passion for classical music, landscape photography, and ornithology.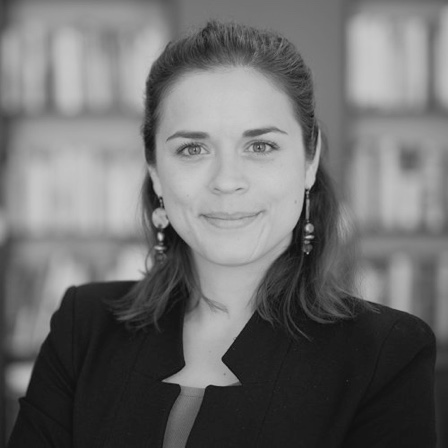 Background
Valerie De Icco-Streibel, a Vienna native, is an alumna of Vienna University of Economics and the Diplomatic Academy. She sharpened her corporate leadership skills among others in the real estate sector, focusing on financial strategy at two notable companies.
Professional Contributions
In her current role as Operations Director and Partner, Valerie is integral to our firm's operational management and corporate communications. Her adept handling of acquisition and operational matters significantly contributes to our firm's growth and stability, leveraging her experience in fast-paced, high-stakes environments to meet contemporary challenges.
Passions
A devoted mother and avid enthusiast in skiing, swimming, and running, Valerie also enjoys fantasy fiction. Her completion of a half marathon in under two hours highlights her perseverance, complementing her professional life.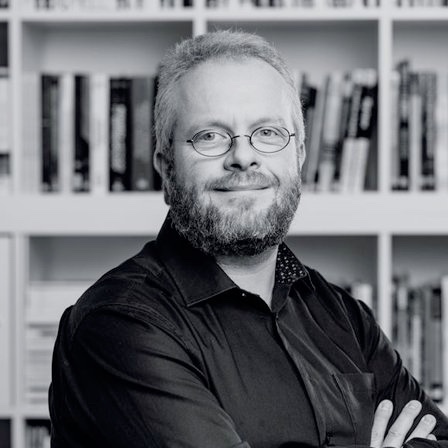 Background
Christian Gulas stands out as a distinguished sociologist and seasoned data scientist at FAS Research. As a key partner and authorized signatory, he is a pivotal figure who represents the core values of FAS Research. His renowned expertise in statistics and big data analysis has placed him at the forefront of hundreds of projects since the inception of FAS Research, demonstrating his significant impact in the field.
Professional Contributions
In his critical role, Christian meticulously oversees data collection and analysis at FAS Research.  As the leader of the entire data science unit at FAS Research, his commitment to adopting cutting-edge technologies on the edge of data science and proprietroy GPTs showcases his forward-thinking approach. Additionally, Christian's academic contributions, including publishing scientific articles and lecturing at universities, reflect his deep dedication to advancing his field.
Passions
Outside of his demanding professional sphere, Christian enjoys spending time with his family and has a keen interest in reading, which offers both relaxation and inspiration.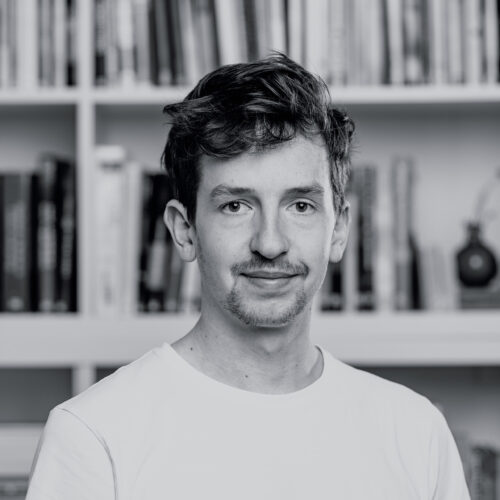 Background
Paul Poledna is a true generalist, skillfully combining his extensive academic background in physics, mathematics, biology, and philosophy with a fervent interest in the transformative power of AI. At the helm of the R&D department at FASresearch, he is the intellectual dynamo propelling the company's advancements in artificial intelligence and spearheading new product development.
Professional Contributions
Paul's professional journey, enriched by experiences in the Middle East and Africa, deeply informs his work at FAS Research. He has been instrumental in establishing a new generation of AI-infused tools and processes. Under his guidance, FAS Research is positioning its network mappings at the forefront of the AI revolution, marking a significant stride in the industry.
Passions
Outside of his professional realm, Paul maintains a strong bond with his family and is an enthusiastic sportsman. His passion for mountain climbing in Austria mirrors his adventurous nature. His wide-ranging interests, from cooking and music to engaging in deep discussions about life's fundamental questions with friends and family, paint a picture of a person with a rich and diverse personal life.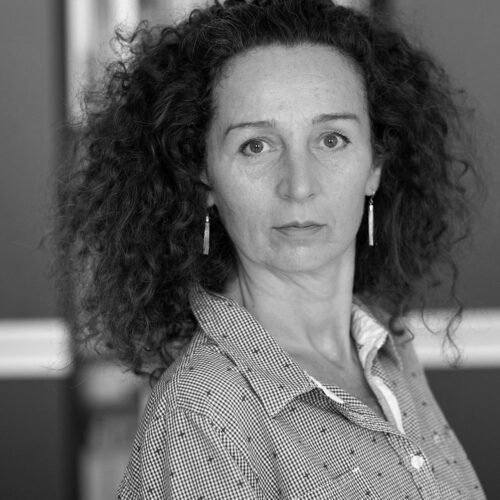 Background
Gudrun Hrebicek has been a cornerstone at FAS Research for over two decades, expertly managing the front office and meticulously overseeing our customer database. As the personal assistant to Harald, she is a central figure in client engagement, skillfully coordinating schedules and appointments, and ensuring smooth communications.
Professional Contributions
Gudrun's extensive tenure at FAS Research is marked by her veteran expertise in orchestrating and coordinating hundreds of projects, events, and meetings. Her exceptional talent shines in both internal and external event management. Additionally, her proficiency and meticulous attention to detail in handling scheduling and appointment inquiries are invaluable, contributing significantly to seamless experiences for both clients and team members.
Passions
Away from her professional responsibilities, Gudrun is a dedicated mother with a profound love for nature. Her passion for the wilderness is evident in her enjoyment of walking dogs and spending time outdoors.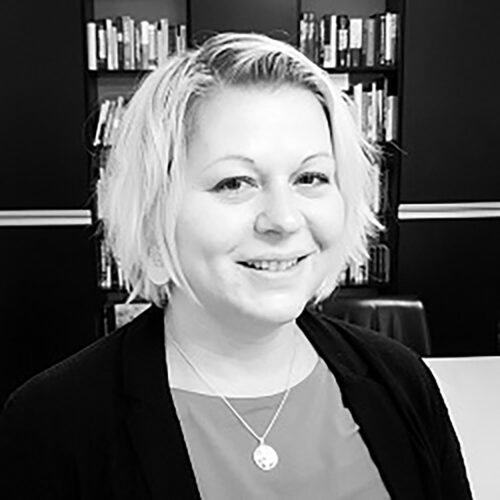 Background
Elisabeth Flügel's expertise in administrative roles is well-established, having worked in similar positions before joining FAS Research GmbH. Additionally, she contributes her skills to a part-time role in a real estate company, showcasing her ability to manage diverse responsibilities effectively.
Professional Contributions
At FAS Research GmbH, Elisabeth is the Office Manager, responsible for general administration, financial oversight, accounting, personnel management, and project controlling. Her background as an assistant and office manager has endowed her with significant commercial and organizational skills.
Passions
Elisabeth Flügel enjoys an active lifestyle, with tennis, swimming, and running among her favorite hobbies. Tennis provides a competitive outlet, swimming offers relaxation, and running keeps her physically and mentally sharp. These activities reflect her energetic nature and dedication to a balanced life.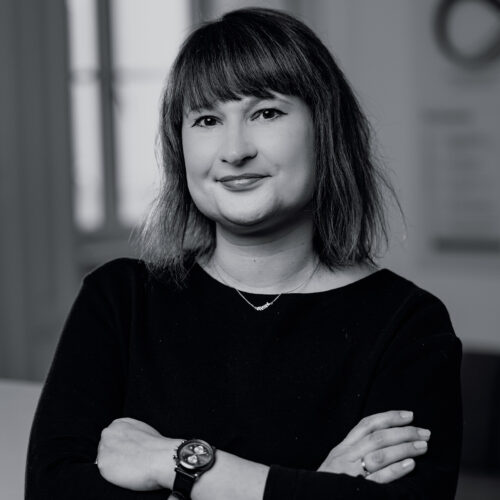 Background
Christina Wegleitner is a distinguished figure in empirical social research, with a rich background in managing, conceptualizing, and executing projects both nationally and internationally. Her proficiency in Deep Data analysis is a cornerstone of her expertise, where she adeptly employs FASresearch's innovative methods to integrate network maps with vital stakeholder insights, resulting in data that is comprehensive, detailed, and contextually nuanced.
Professional Contributions
Her talents extend beyond research, encompassing a keen eye for design. As a design aficionado, Christina excels in transforming network analytical data into visually engaging and easily understandable formats, effectively making intricate information accessible to a broader audience. Currently, Christina is on maternity leave. During her absence, a dedicated team is managing her projects and responsibilities, ensuring continuity and excellence in service.
Passions
Outside of her professional life, Christina is a devoted mother to two daughters and has a deep-seated passion for all aspects of design. This passion for aesthetics and functionality transcends her professional role, reflecting her creative and insightful nature in both her personal and professional endeavors.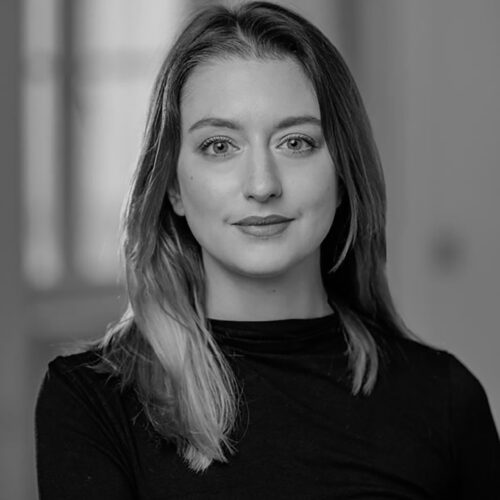 Background
Katharina Sacher stands out for her expertise in qualitative research, particularly in the fields of urban development, education, family friendliness, and climate change. At FAS Research, she plays a pivotal role in coordinating and supporting projects in these vital areas, leveraging her skills to contribute meaningfully to the development of informed and sustainable urban strategies.
Professional Contributions
Katharina's research methodology is distinguished by her use of Deep Data analysis, a technique that enhances network maps with in-depth stakeholder experiences. This method allows for the collection of comprehensive and context-rich data, empowering her to gain intricate insights into urban infrastructures and policy frameworks. Katharina is currently on maternity leave. During her absence, her projects and responsibilities are being adeptly handled by a team of competent colleagues, ensuring the consistent delivery of high-caliber work and services.
Passions
Katharina's personal interests are as diverse as her professional expertise. She has a deep appreciation for the arts, especially acting and theater, often immersing herself in both classic and contemporary literature. Additionally, she has a keen eye for interior design, showcasing her creative flair and attention to aesthetics in personal and shared spaces. These passions reflect her multifaceted personality and her appreciation for culture and creativity.